Bustiers, Bustiers...
images via: 1+2 see my tumblr, 3, 4
Ah! I've been starting too many projects at once! I haven't worked on the lace bodysuit since last week... I have new ideas that need to be completed first (to complete a few summer outfits). My problem is that I don't have that many tops, and I want a few nice ones for summer that aren't too hot.
I'll start with the above images: they're in my inspiration folder for an embellished bustier. I even found a pattern on patternreview.com that looks nice: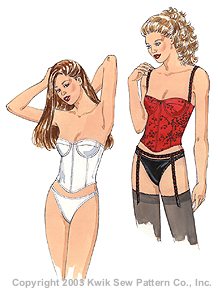 I'm definitely going to need a pattern for this one, if I want it to fit right. It's 10 dollars which I think is reasonable, and I'm sure if it works out alright I'll be able to use it in the future for lots of things (bustier dress anyone?).
For the style of the embellishments I'm also going to use this as an inspiration:
I love this picture :) I found it a long long time ago, can't remember where, and while I'm not sure I could pull off a dress like that, I want to try a bustier. I like that the embellishments are a little irregular, with clusters and stuff, and different sizes of stones. As far as color-schemes go, I was thinking I'd pick a "base color" (like white, or silver or gold), a main color, and two less prominent colors.
Then there's a "smaller" project I'm planning (want to start today):
I want to make a bustier-style top, in a green-turquoise stretch-velvet. The fabric is pretty much the same as I used for this dress, but a little darker:
but first, I need to clean up my room :)